APCS 2011 Silk-Screened T-shirts!
This "commemorative" t-shirt has unique logos on front and back, printed in white ink onto a navy blue short-sleeved Gildan Ultra-Cotton shirt. The tag cloud on the front represents the classic "acorn" design and is filled with APCS 2011 Reading-related words. The tag clouds on the back fill the characters "APCS 2011" with words found in typical solutions to the APCS A 2011 exam questions.
If you would like one of these shirts, please select the size from the drop-down and click the "Buy Now" button below. You will be taken to PayPal where you can enter your shipping information and choose your desired method of payment. Shirts are $10 (for sizes S,M,L,XL) and $12 (for sizes XXL,XXXL). I will pack and ship each shirt via US Post Office Priority Mail.
Front Design: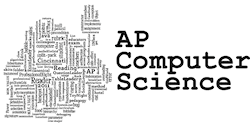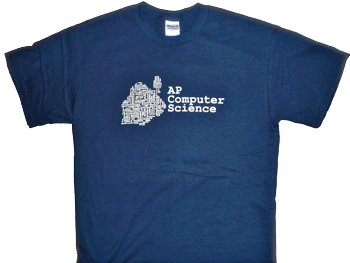 Back Design: